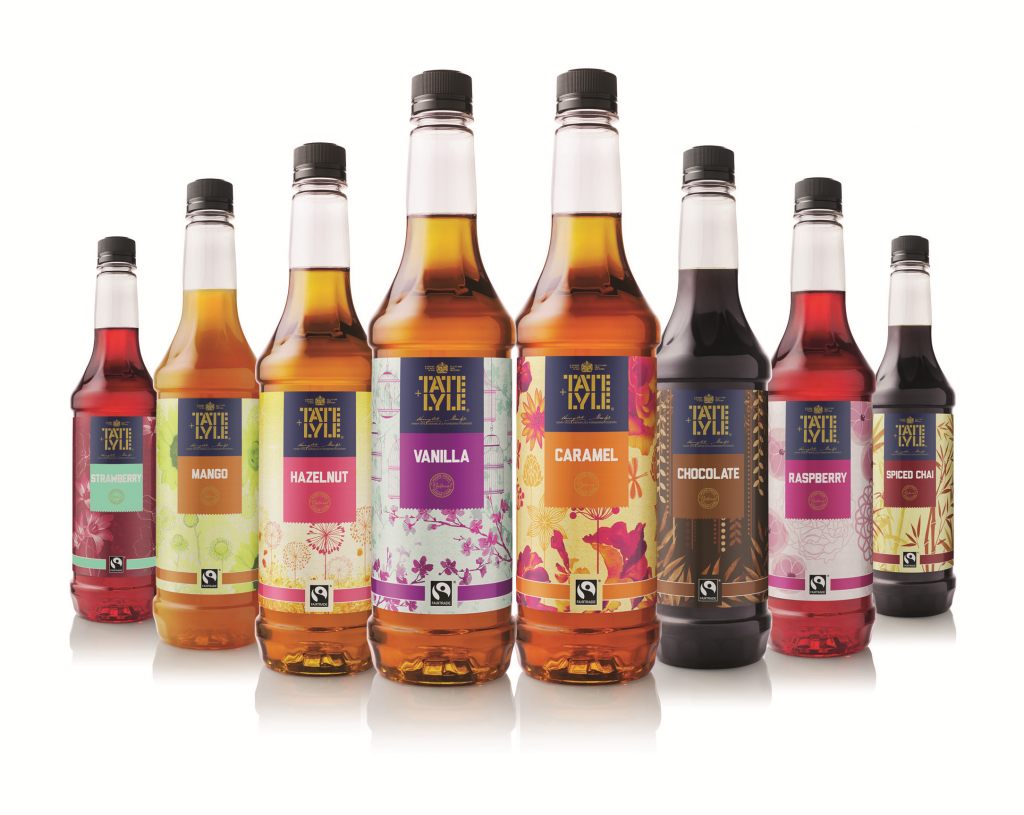 The 'Beverage Sweetening and Flavouring Report'[1] conducted by Allegra World Coffee Portal on behalf of Tate & Lyle Sugars has highlighted key opportunities for outlets to boost sales by understanding consumer behaviour in beverage sweetening and flavouring.
The report polled over 3,500 consumers and interviewed 22 independent and chain operators to discover their preferences and attitudes to beverage sweetening and flavouring out of home.
The research shows how beverage syrups are now a critical part of the beverage mix, offering operators a much more strategic approach when it comes to beverage innovation. One key highlight is the value of offering 'signature flavours' – some of which Tate & Lyle Sugars will be sampling at the UK Coffee Leaders Summit – to help boost sales. Another crucial aspect is the importance of seasonality and offering the right flavours at the right time of year.
Fraser Chynoweth, Foodservice Sales Director at Tate & Lyle Sugars, says: 'Innovative signature flavours remain a key area of opportunity for outlets to drive sales, as consumers are open to experimenting with new tastes and flavours.
'All year round seasonal beverage innovation, which peaks from September to March, is also vital in order to add value and help operators to run seasonal product promotions,' he adds.
The survey revealed that approximately 496 million cups of coffee are consumed with syrups annually and the number of pre-designed coffees using syrups consumed per annum is estimated at 219 million cups a year. The research also revealed that syrup consumption is increasing, with one in five consumers stating they add syrups more now than they did 12 months ago. And for 36% of consumers, it was the Fairtrade element that was most important to them.
Fraser says: 'With the UK coffee shop market set to grow by 6.5% per annum to exceed 27,000 outlets by 2020[2], driven primarily by the non-specialist sector, operators must recognise the importance of offering the right balance of beverage sweetening and flavouring products to take advantage of this growing opportunity – and so working with a trusted, credible partner and supplier is critical for this.
Here at Tate & Lyle Sugars, our range of delicious Fairtrade Beverage Syrups helps to support outlets in capitalising on the growing trend for innovative, indulgent drinks.'
Available now, the extensive range includes Vanilla, Caramel and Hazelnut, as well as Mango, Chocolate, Gingerbread and many more high quality flavours. All syrups come in 750 ml bottles with an 18-month shelf life.
Tate & Lyle Sugars is also developing more new and exciting flavours in response to consumer demand.
[1] A Sweetening Thought Leadership piece of research into both the UK's Out of Home and QSR Markets.
[2] Executive Summary, 'Beverage Sweetening and Flavouring Report' conducted by Allegra World Coffee Portal on behalf of Tate & Lyle Sugars.