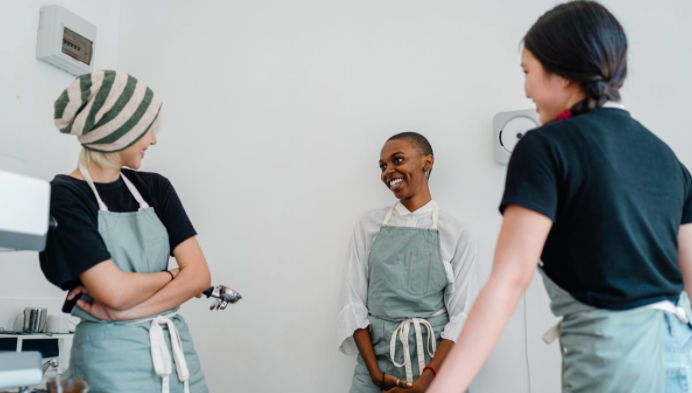 Teams can achieve extraordinary things when human beings feel united and pull towards the same goal. But building a powerful workplace team culture can be difficult, especially in hospitality environments, with staff working different shifts and cafés often located miles apart.

5THWAVE podcast is joined by by Guido Bernardinelli, CEO of La Marzocco International, Laila Ghambari, Director of Cafes at Stumptown Coffee Roasters and Edwin Harrison, Co-founder of Artisan, to understand how they foster powerful, united cultures that help their teams and businesses thrive.
Click here to listen to 5THWAVE's latest episode, Fostering Team Culture and visit World Coffee Portal to discover previous episodes with industry leaders.